Qun Lin's Home Page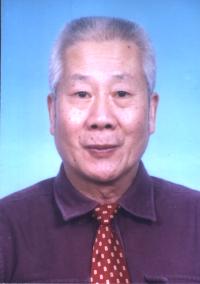 Qun Lin
Academy of Mathematics and Systems Sciences
Chinese Academy of Sciences
Beijing 100080, P.R. China
Telephone: 0086-10-62624806
Facsimile: 0086-10-62542285
E-mail:linq@lsec.cc.ac.cn
Mathematics Study and Education 
publications 
Useful links
Qun Lin,Computational Mathematician.
On July, 1935 born in Fujian Province, 1956 graduated from Amoy University, since then works in Academy of Mathematics, Chinese Academy of Sciences (CAS).
1993—Member of CAS, 1999—Member of TWAS.
Received the First Prize of Natural Sciences of CAS(1989), the Bolzano Honorary Medal for Merit in the Mathematical Sciences from Academy of Sciences of the Czech Republic (2001).
Mathematics Study and Education
Painless Calculus: Proofs Are Limited To One Line
 Finite Element Methods: Accuracy and Improvement
The Construction and Analysis of High Efficiency Finite Element Methods
Calculus Cartoon
Differential Equations and Triangle Measurement
Huang Yunqin

Zhou

Aihui
Yan Ningning

Liu Jiaquan

Peng Long

Wang Junping

Wang Jinliang

Luo Ping

Jia Erhui

Pan Jianhua

Li Jinchun

Zhang Shuhua

Jin Dayoug

Zhou Junming

Shen

Xiaoping

Li Bo

Wu Dongsheng

Du Liu

Lin Jiafu

Xiong Chungang

Ma Xiuling

Chen Ying

Chen Wei

Xie Ruifeng

Liu Mingjun

Liao Xiaohai

Peng Wujian

Tai Xuecheng

Duan Huoyuan

Yan Guisheng

Ding Yanheng

Xie Zuoheng

Shi Jun

Gao Shaoqin

Liu Huipo

Lin Lijun

Yan Jing

Zhang Po

Chen Guoxian

Yao Changhui

Jia Shanghui

Xie Hehu

Li Mingxia

Yin Xiaobo

Liu Rui

Dai Ruifang

Huang Qiumei
Chen Hongtao